Research Fellow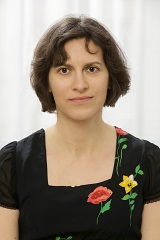 Research fields

 - health behaviour and mental health

Contact
e-mail: boros@demografia.hu
tel.: (06-1) 345-6289

Publications
Boros, Julianna – Kovács, Katalin (2019): Health status. Demographic Portrait of Hungary, 107-130.
Boros, Julianna (2018): Training Sessions and Their Background Materials. In Veroszta Zsuzsanna (ed.): Technical report. Growing Up in Hungary - Cohort '18 Hungarian birth cohort study. Prenatal research, preparational phase. Working Papers on Population, Family and Welfare no. 30., pp. 41-45.
Sándor, János - Kósa, Zsigmond - Boruzs, Klára - Boros, Julianna - Tokaji, Ildikó - McKee, Martin - Ádány, Róza (2017): The decade of Roma Inclusion: did it make a difference to health and use of health care services? International Journal of Public Health (13), pp. 1-13.